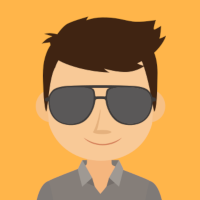 Corey Manders 博士
Technology Buddy
Dr. Corey Manders completed his Ph.D. at the University of Toronto in 2006. He was one of the first students at the wearable computing lab (now called Mannlab) under Prof. Steve Mann, commonly called the "father of wearable computing". During this time Dr. Manders prototyped several Augmented Reality glasses, termed "Eyetap Devices". These devices were the forerunners to products on the market such as HTC Vive, Oculus Rift, Fove, and PSVR.
After completing his Ph.D. at the University of Toronto, Dr. Manders moved to SIngapore and began conducting research art the Institute for Infocomm Research, A*STAR. During this time he developed several VR systems for education, as well as novel interaction systems using stereo cameras, and the first "time-of-flight" camera systems that later evolved to such systems as the Microsoft Kinect.
In Singapore, Dr. Manders became part of the vibrant technology start-up scene. After working as a technology advisor and mentor for many tech start-ups, and being a technology mentor at the Singapore Management University "Business Innovation Generator", Dr. Manders joined Entrepreneur FIrst, and started the company BetaSight Technology Pte. Ltd. The company develops innovative Ophthalmologic and Neurologic diagnostic systems using state-of-the-art VR headsets.
Aside from being part of the Singapore start-up community, and continuing to push the envelope in the area of virtual reality Dr. Manders has a strong commitment to developing upcoming generations of innovators. For the past four years, Dr. Manders has been a member of the part-time faculty at Singapore's Nanyang Technological University, and teaches students programming at the School of Art, Design, and Media.