Discover the magic of working with Ez-Robot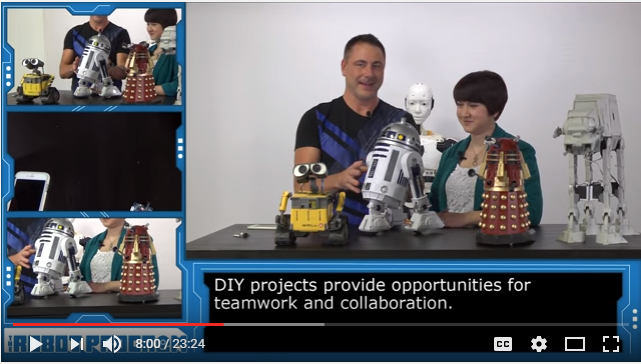 Robot Overlord DJ Sures and Professor E show robots that were built with the EZ-B v4 Developer Kit and IoTiny. Many special guests in this episode, including R2D2, Wall-e, ATAT Walker, Dalek and an InMoov. See what's inside EZ-Robot's Developer Kit!
Bring the robots from your favorite sci-fi movies and shows alive using the Ez-Robot Developer Kit! Get your kids to master the basics of robot coding and programming through our Manage Your Robots course!