Get your kids to learn how to build mobile apps!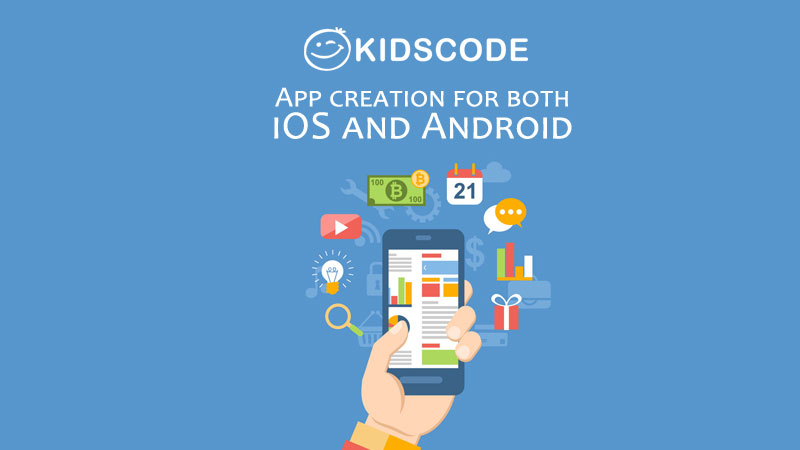 These days, almost everyone has a smart phone with dozens of mobile apps installed. Whether it's an app for games, information or work, mobile applications have become part of our daily life.
Rather than letting your kids be passive passengers in the river of technology, get them involved and building their own mobile apps with our courses at KidsCode!
Sign up for our App Creation for Both iOS and Android course today!
Date: 31st May 2017
Time: 9am – 6pm
Address: 51 Cuppage Road (Former Starhub building, located behind Centrepoint) #03-03, Singapore 229469
Continued Learning (Free downloadable version of LiveCode software)
Laptops and course materials provided
Snacks and lunch provided for full day courses
Water dispenser available
Computer labs are located in the central area
Bring along your creative mindset and energy!
And also your own jacket in case it gets chilly!
Please note:
Our courses will only proceed with a minimum of 4 seats sold. We will inform you in advance by writing if the minimum is unfilled and the course is cancelled. Refunds will be made accordingly to you. Unless otherwise notified, the course will go ahead as scheduled.
Any other refunds will only be made on a case-by-case basis.
There may be filming & photography done during our workshop/classes. By registering your child's attendance at this event, parents/guardians grant KidsCode.sg a perpetual licence to use the student's work, photographs/videos of the student, and other materials for purposes such as publicizing or promoting the workshops/events and/or the students' accomplishments on our website or on our partners' websites.